Cooperation with Department of Science and Technology of Vietnam on AI Technology Applications
On the morning of October 19, the Department of Science and Technology had a working session with Mr. Edwin Song, CEO of Datality Lab Pte Ltd in Singapore on exchange and cooperation in the application of artificial intelligence (AI) technology.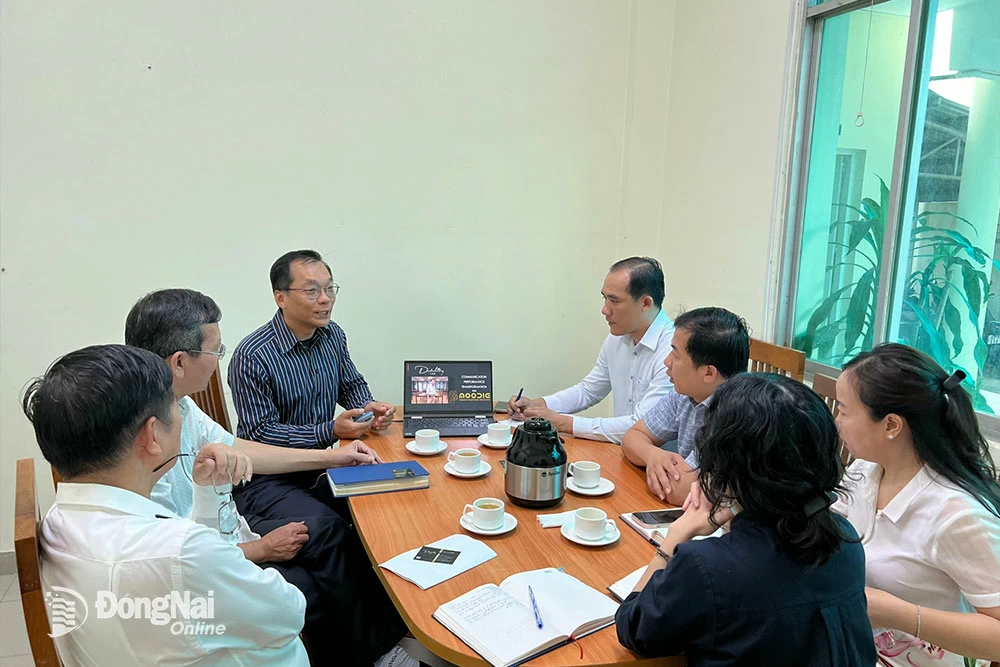 At the meeting, Mr. Edwin Song introduced the formation of Block-71 Singapore and Moodie.ai; the application of artificial intelligence in management, administration, digital transformation and the ability to cooperate with Dong Nai province in AI applications.
AI is one of the core technologies in digital transformation, identified by Dong Nai province as an important task that not only helps simplify procedures for managers, improve the quality of public services, towards building Establishing the concept of "Electronic Civil Servants" in the activities of State agencies.
According to Mr. Lai The Thong, Director of the Department of Science and Technology, from Block-71's experience in applying AI, the Department will advise the Provincial People's Committee to have policies and promote cooperation in the future. Especially the application of technology and software in education, innovation in the province.
Block-71 was founded in 2011 and is considered the heart of Singapore's technology startup ecosystem. Block-71 has more than 100 startups, venture capital firms and technology incubators. Block-71 has built a strong innovation and startup community where entrepreneurs, investors, developers and advisors in the digital media space.
Source: https://baodongnai.com.vn/kinh-te/202310/hop-tac-voi-doanh-nghiep-singapore-ve-ung-dung-cong-nghe-tri-tue-nhan-tao-bec21d4/