International experts guide UEFers to make an impression with presentations in the age of A.I
In order to help students gain more experience and tips to create an attractive presentation that attracts listeners, the Faculty of Information Technology, Project Design Training Center and Faculty of Tourism and Hospitality Management of University of Economics and Finance jointly organized the workshop "Impress Audience With Your Presentation In The Age Of A.I" on the morning of October 18. UEFers can meet and listen to useful knowledge about this important skill from international experts.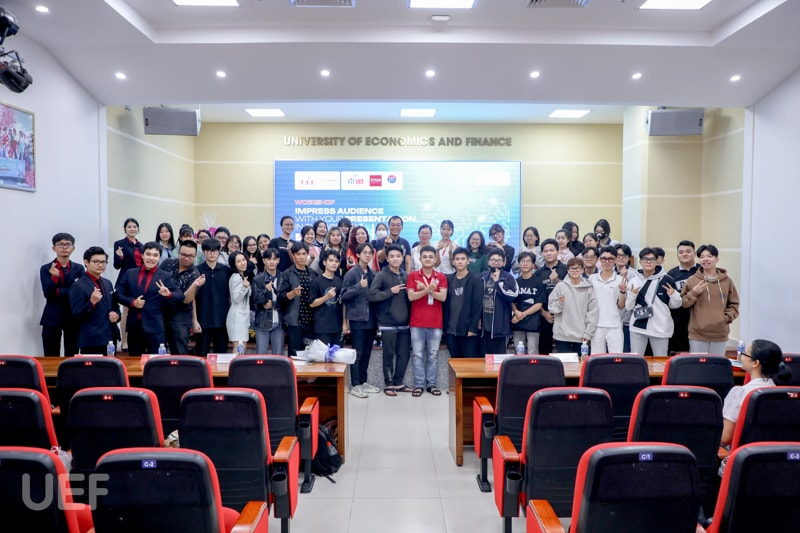 The program was attended by Dr. Do Huu Nguyen Loc – Vice Principal of the School, Dr. Duong My Tham – Deputy Head of the English Department, MSc. Nguyen Xuan Hung – Director of Project Design Training Center, MSc. Ha Le Thu Hoai – Deputy Director of Project Design Training Center, MSc. Nguyen Vuong Hoai Thao – Deputy Head of the Faculty of Tourism and Hotel Management, MSc. Nguyen Minh Tuan – Deputy Head of the Faculty of Information Technology, MSc. Tran Thanh Cong – Head of E-commerce industry. Along with that are a large number of students from various faculties.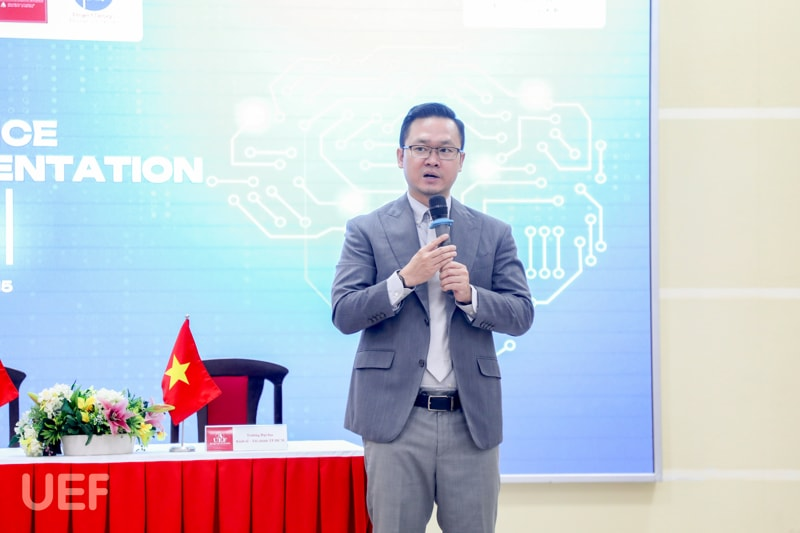 Before starting the sharing session, UEF representative – Dr. Do Huu Nguyen Loc and Mr. Edwin Song – Managing Director, Datality Lab (Singapore) signed the MOU between the University and Datality Lab. The activity opens up many opportunities for students to learn presentation skills and languages with technology applications from partners.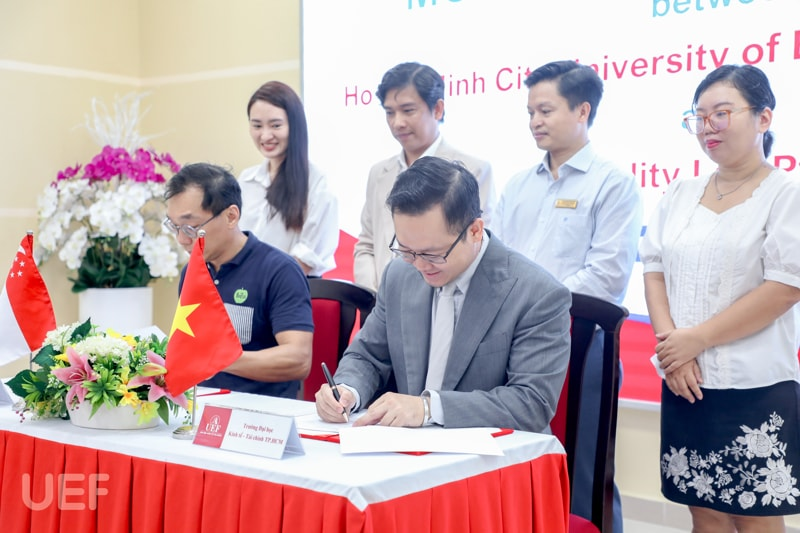 Mr. Edwin Song – the speaker of the program has 30 years of experience working in many countries such as China, Hong Kong and Singapore as a co-founder of a startup company, a marketing expert, a university lecturer, academic and business coach and data science expert.
The speaker guided students on how to make an impression when presenting without worrying about many sources of information saying that this can be replaced by artificial intelligence. Accordingly, experts focus on analyzing "Nonverbal" factors, expressed by facial emotions, body movements, eye interactions, smiles, hand openness, energy sources,… All are analyzed. Illustrated in detail and vividly with interesting videos.
Next, UEFers practiced introducing themselves in a hypothetical context at a welcoming party for new students at a university with an AI system from the speaker. This application evaluates your performance specifically through the criteria of face, content, voice and body.
Through that, the speaker helps students see the importance and power of body language, voice and facial expressions in conveying confidence, reliability, fluency and energy. Through experiential exercises, UEFers better understand their nonverbal communication habits and learn how to make conscious adjustments for maximum impact.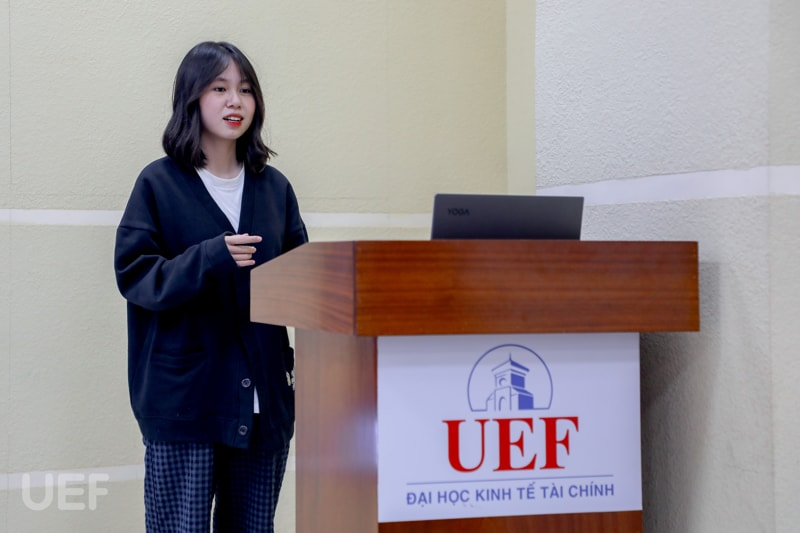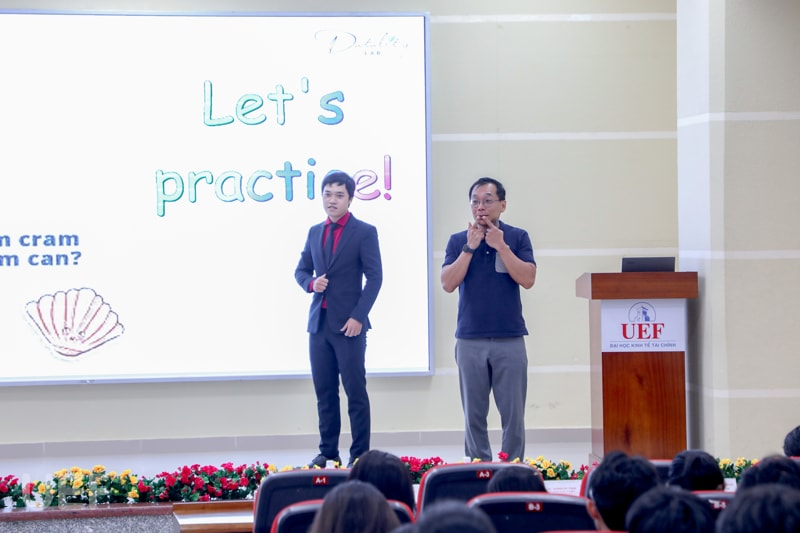 Presentation is an indispensable skill in study and work. This is one of the skills that the School focuses on developing for students through subjects, competitions, etc. Creating an impression in a presentation in the age of technology becomes even more important. When people can access all information using the Internet, the workshop promptly provided necessary and useful knowledge to students to effectively promote this skill.
Source: https://www.uef.edu.vn/tin-tuc-su-kien/chuyen-gia-quoc-te-huong-dan-uefers-tao-an-tuong-voi-bai-thuyet-trinh-trong-thoi-dai-a-i-22452